Unleash the power of your polls!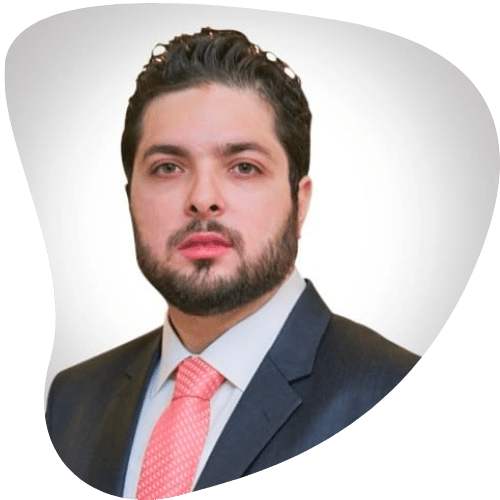 "This plugin is very easy to use, you can create polls in WordPress without any trouble!! Thanks. "
Founder at WPExperts.io (VIP WordPress Agency)
Frequently Asked Questions
If you are still thinking about opting for LiquidPoll Pro, then you are in the right place.
We have curated most of the common questions we have received from potential PRO users.
Feel free to open the chat and ask anything else that we have not covered yet on this FAQ section.
How many people are using LiquidPoll?
We have thousands of users actively using LiquidPoll to collect feedback from their customers every day.

And we have a few hundreds of paid customers receiving the perks of using LiquidPoll PRO.
Do you offer refunds?
Yes, we do. We have 14-day non-questions asked money back guarantee. 
Do you have a feature requests board?
Of course, and we do love feedback and ideas from our customers.

Feel free to share your ideas or requests HERE.
Where is your roadmap?
You can learn more about our Roadmap HERE.
Where is your documentation?
You can check our knowledge base with docs HERE.
Don't Take Our Word For It
UNLOCK THE ULTIMATE POLLING EXPERIENCE WITH AMAZING FEATURES
PRO FEATURES AT YOUR FINGERTIPS
LEARN WHY YOU SHOULD GO WITH PRO
| Feature | Free | Pro |
| --- | --- | --- |
| Official Community Support | YES | YES |
| Create Polls with 3 Free Themes | YES | YES |
| Create NPS Score Survey with 1 Free Theme | YES | YES |
| Adding Media to Poll Content | YES | YES |
| Adding Thumbnail to Poll Options | YES | YES |
| Unlimited Polls & Poll Choices | YES | YES |
| Participants Data Visualization | YES | YES |
| Free Basic Results Templates | YES | YES |
| Feedback Submission Form for NPS Score Survey | YES | YES |
| User Can Add Poll Options | YES | YES |
| View Reports | YES | YES |
| NPS Feedback Form Options: Enabled, Mandatory or Optional | YES | YES |
| Countdown Timer for Each Poll | YES | YES |
| Shortcodes for Polls and NPS | YES | YES |
| Visitors Can View Results | YES | YES |
| Single Archive Page for all the Polls | YES | YES |
| Graphical Poll Reports on Users Participation | YES | YES |
| Filter On for Reports | YES | YES |
| Create Unlimited Poll Categories | YES | YES |
| Plug and Play Widgets | YES | YES |
| Access to Free Documentation | YES | YES |
| NPS Default Range (1-10) | YES | YES |
| Edit Poll Permalink | YES | YES |
| Assign Parent Category | YES | YES |
| FluentCRM Integration | YES | YES |
| FunnelKit Integration | YES | YES |
| GroundHogg Integration | YES | YES |
| LiquidPoll Install Update Notification | YES | YES |
| Username & Email Collection Form | YES | YES |
| Elementor Widget | YES | YES |
| Pop-Up Poll on Scroll | YES | YES |
| Create Feedback Reactions | NO | YES |
| Reactions Placements: Above, Below, After Content. (WP Hooks) | NO | YES |
| Floating Reactions: Placed Anywhere (Page, Post or Custom Post Type) | NO | YES |
| 9 Poll Pro Themes ( to become 12 before the end of Q1 2023) | NO | YES |
| 4 NPS Pro Themes ( to become 8 before the end of Q1 2023) | NO | YES |
| Edit NPS Range, Success and Failed text | NO | YES |
| SMS Notification Integration | NO | YES |
| Change Countdown Timer Position | NO | YES |
| Typography Controls (Poll) | NO | YES |
| Change Poll Button Style | NO | YES |
| Change Timer Typography | NO | YES |
| Change Poll Result Types (count/ percentage) | NO | YES |
| Create Reaction Type Polls | NO | YES |
| Export Reports as CSV | NO | YES |
| Shortcodes for Reaction Type Poll | NO | YES |
| Change Button Color | NO | YES |
| Alternative View on Countdown Timer (Pro Theme 10) | NO | YES |
| Upcoming Integrations: ConvertKit, ActiveCampaign, MailerLite | NO | YES |