Liquidpoll Pro now supports reactions and they can be displayed in 2 different ways.
It can appear either at the center of the page or where you place your shortcode.
Or, it can appear at the sidebar of the page floating as you scroll.
Follow this tutorial to create a reaction poll and use it in one of the ways you prefer.
Create a New Reaction Poll #
Go to LiquidPoll > Add Poll and select the category Reaction from the tabs.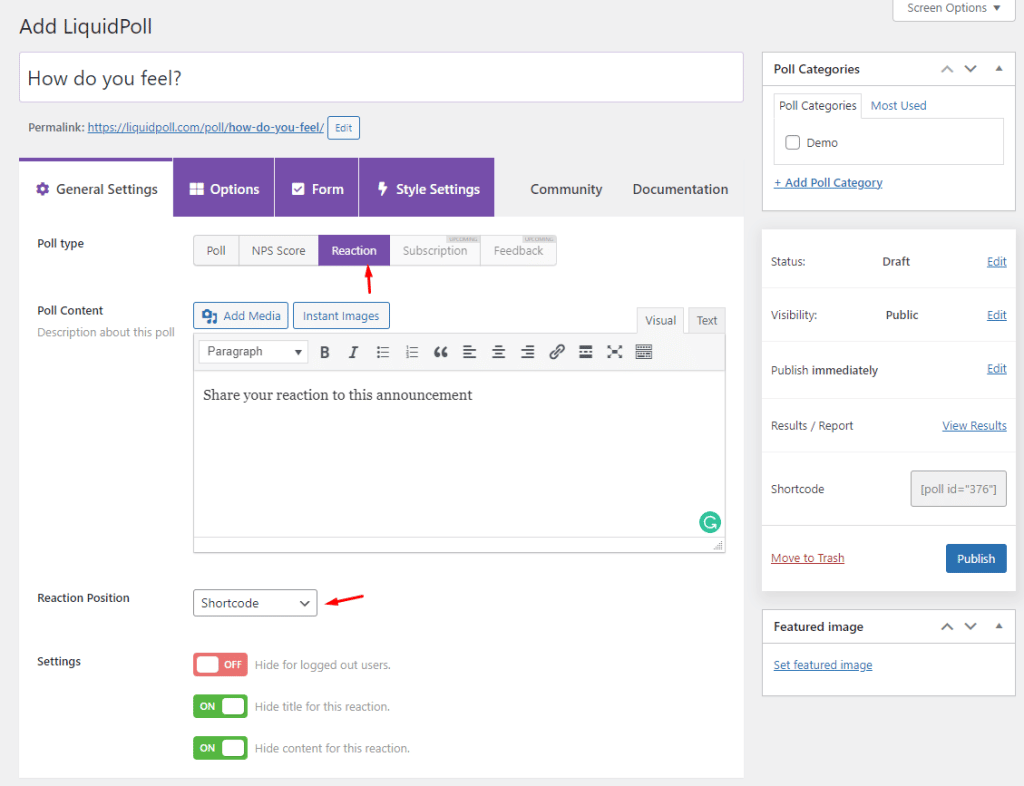 Floating or Fixed? #
For placing inside pages, containers or anything else, select Shortcode in the Reaction Position drop-down.
Paste the shortcode for the inline reactions in any supported container.
In line #
Floating #
But if you want it to be placed at the sidebar of a page and float while scrolling – select Floating Position.
To assign a floating reaction bar to a page, copy the shortcode and paste it.
Other options #
You can choose to hide the title and description for reactions. If you do so, only the range of emoticons will be displayed.
Reactions #
Pick by clicking which emoticons you want for the reaction panel. You can also drag them to rearrange the order.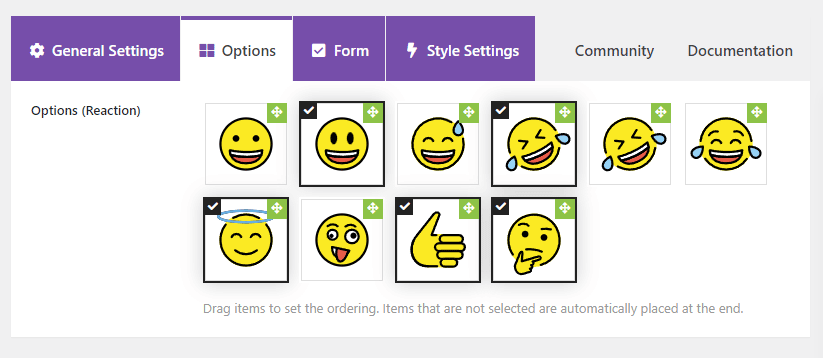 Style Settings / Themes #
Currently, we only have one default theme as this is a very recent feature. We are already working on adding more themes in the next release.