Go to LiquidPoll > Add new poll from your WordPress Dashboard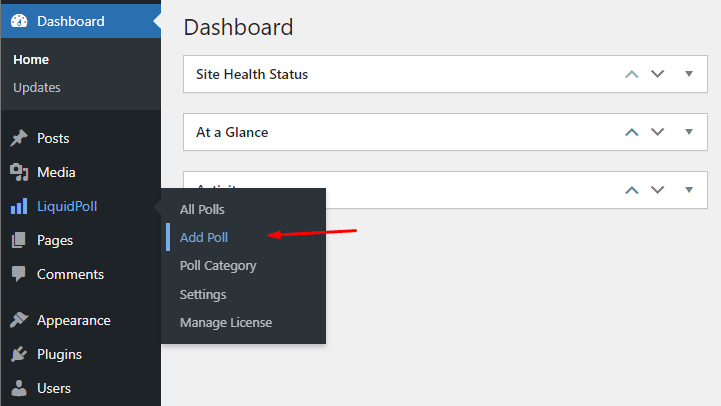 Select NPS Score to change the survey type from a poll.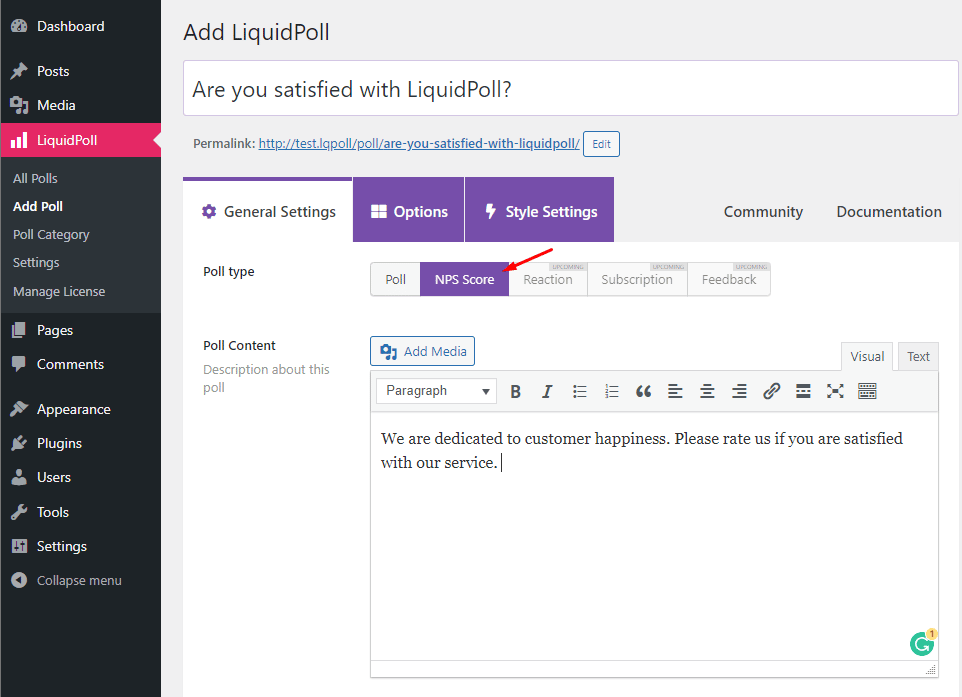 Add title and description as you see fit.
Click on the options tab. You will see that 1-10 rating options are already populated.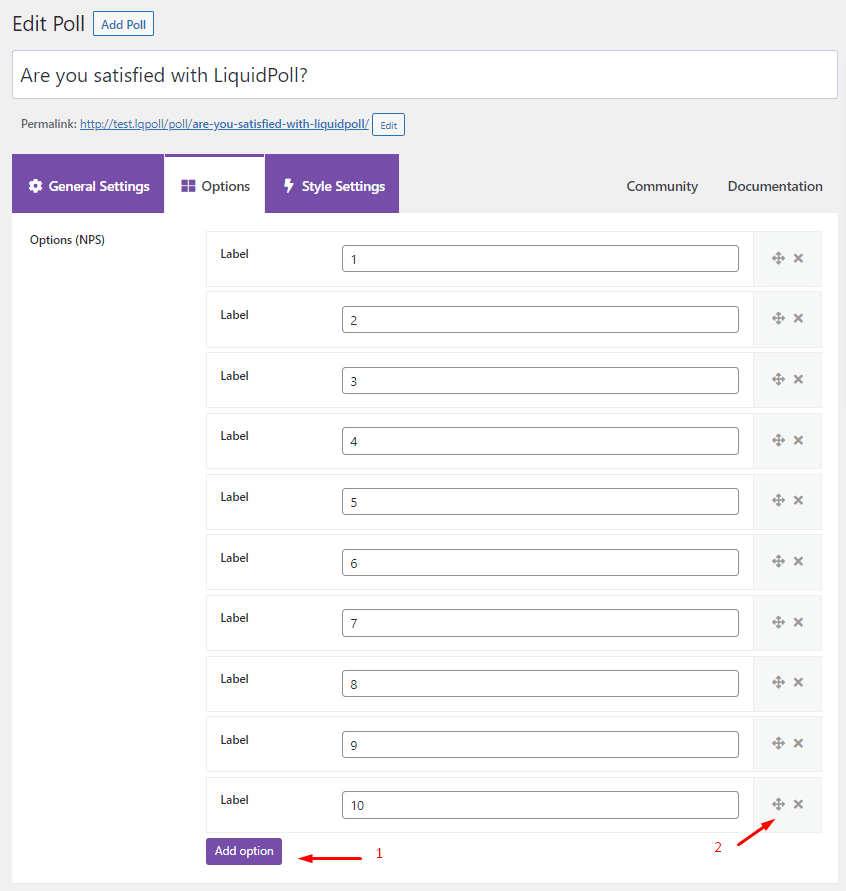 To extend more options, click add option.
If you want to shorten the range press the "x" buttons at the corner.
Now go to the Style Settings tab.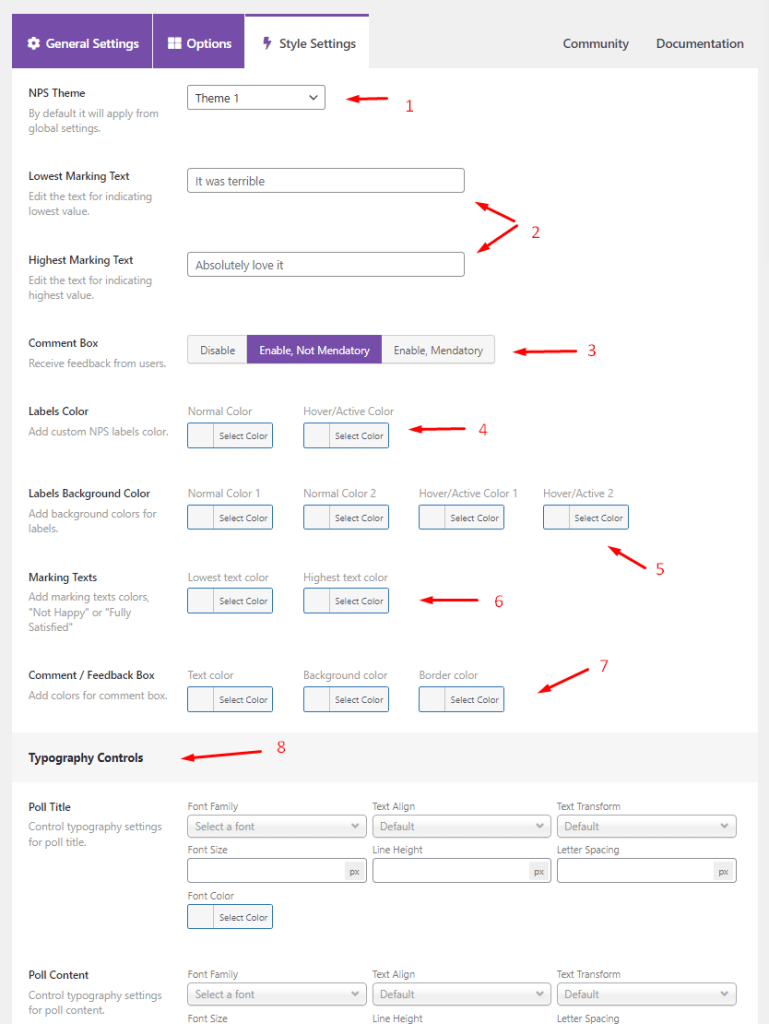 Select the theme. You Have 1 free theme and 4 Pro themes.
Select and edit the lowest and highest demarcation texts. Leave unedited to use the default text.
Enable or disable the comments on the survey feature. Personal comments can add a qualitative layer of visibility to your survey.
You can customize the text colours for the scores, including hover colours.
Background colour editor for the labels, including hover colours.
Colour editor for the lowest and highest texts.
Customize the comment box.
Typography editor for the common fields like title and description etc.
The lower part is typography customization options. It is as same as polls. For a more detailed guide check this doc.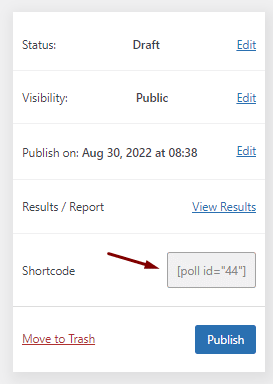 Click on the publish button to your right.
Copy the shortcode and paste it onto the page you want the survey to appear.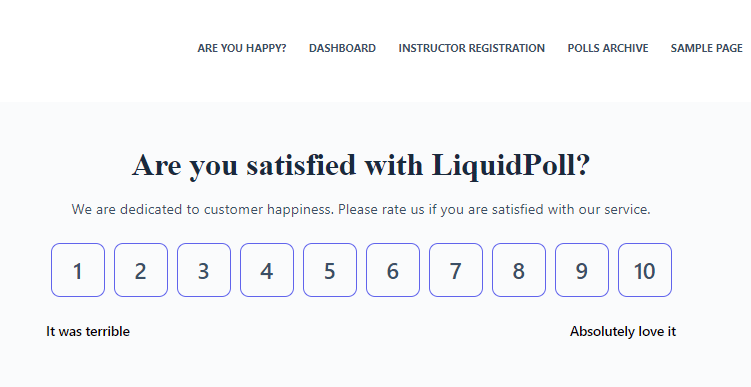 After saving, visit the page and test the survey. After testing, you can easily reset the results from Dashboard > LiquidPoll > All polls > Reset results (look for the small text below your poll)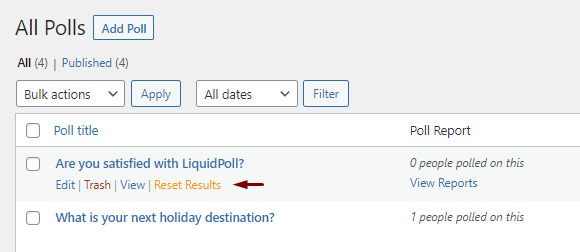 If you have additional questions, or do you need further assistance please send us a message at [email protected] or start a chat conversation right on this page. We want to keep improving our customer service, but we need your help to do so!