Welcome to your LiquidPoll Pro subscription. We thank you again for choosing us.
Please follow this step-by-step guide to install and activate your LiquidPoll Pro plugin.
Step 1: Install the free plugin #
If you already do not have the free plugin installed, then please go to your WordPress Dashboard > Plugins > Add New
Search and select the LiquidPoll free plugin. Click Install Now. Ensure you have a working internet connection and unblock firewalls to the wordpress.org site before doing this.
You can also choose to Upload Plugin if you have a zip file.

Once the installation is complete, click activate.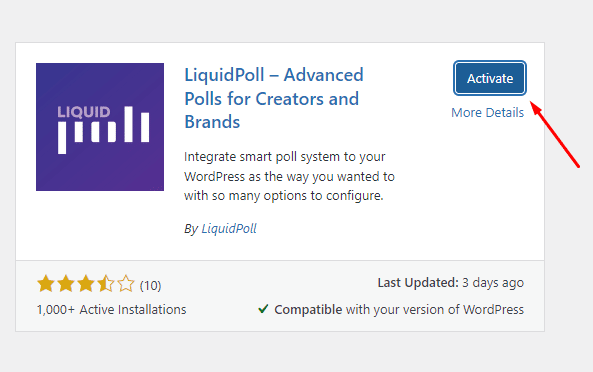 Step 2: Installing the Pro plugin #
If you have purchased the pro plugin, you should already have a *.zip of the pro plugin.
Repeat Step 1, and this time upload the zip file. Select the file by clicking Choose File and then click Install Now.

Once the installation is complete, Activate the plugin.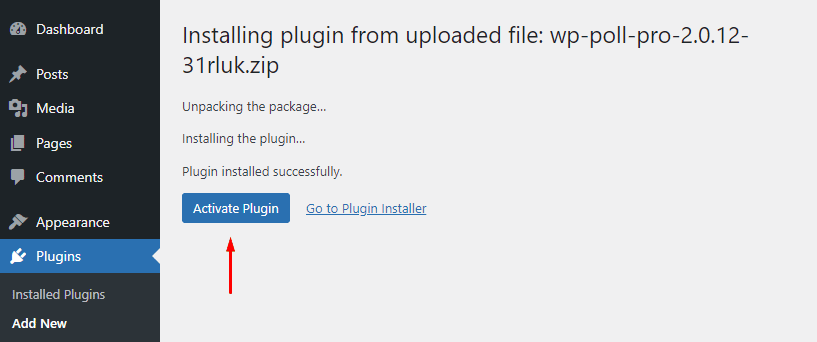 If you have done this successfully, you will see the two plugins like this in your Dashboard > Plugins > Installed Plugins listing page. Make sure that both plugins are set to active.

Step 3: Activate the License of the Pro plugin #
Now simply copy the key you received in the user portal. It is located in my licenses section of your account on liquidpoll.com.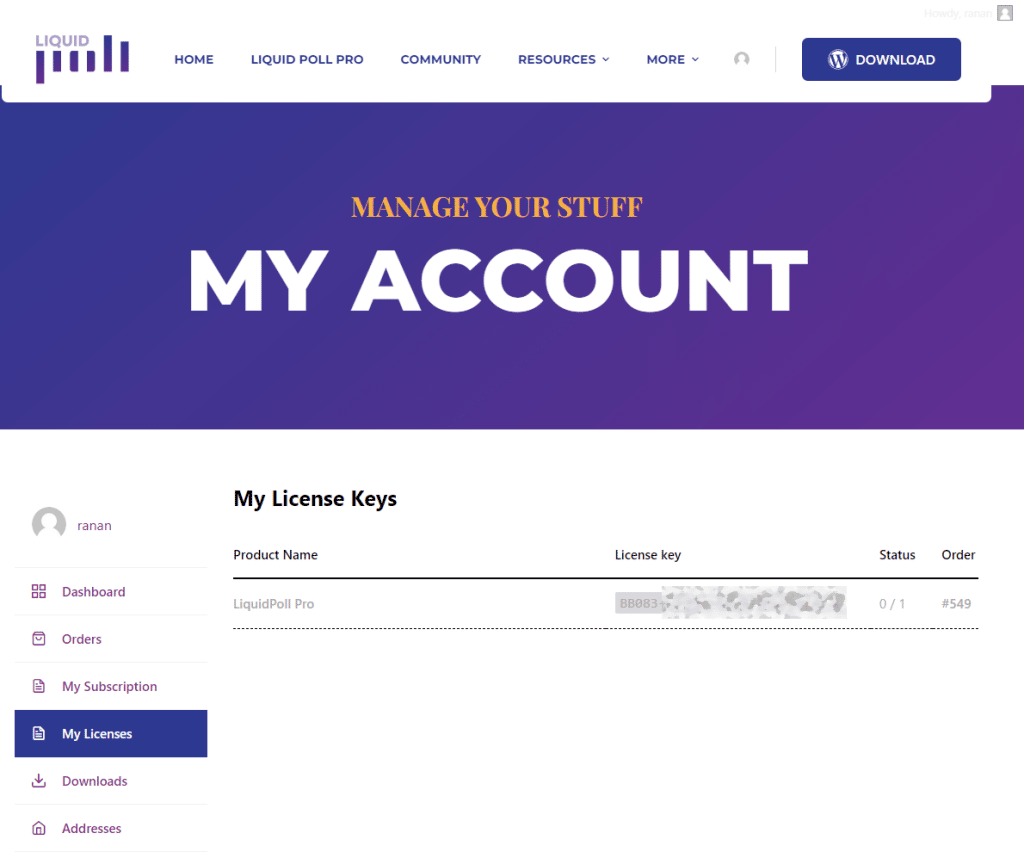 You should already see this pop-up notification hovering at the top of your WordPress backend. You can take the shortcut by clicking Activate here.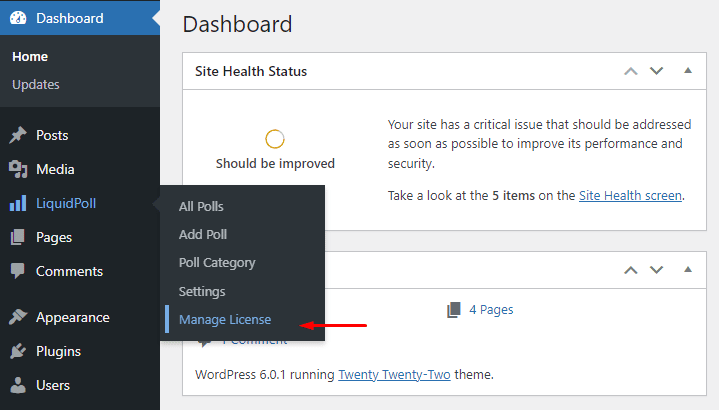 Paste and click Activate License. Please do not share this code with anyone under any circumstances.
You will see this success message.

If you have additional questions, or do you need further assistance please send us a message at [email protected] or start a chat conversation right on this page. We want to keep improving our customer service, but we need your help to do so!