We have created this document to give you a walkthrough of what exactly your LiquidPoll Pro plugin entitles you to. You have the pro features, but there are also the pro benefits.
LiquidPoll Pro Benefits #
You are now in the pro club.
Multiple website licenses: Depending on your license, you may be able to use LiquidPoll from one to ten sites.
Support: You can live chat with our priority support team or create a ticket and receive a response within 24 hours.
Community: We have a knowledge-sharing forum where you can discuss with other users and our support team to recommend new features, and UI changes or figure out new ways to use the plugin to drive your business. We are more than happy to host you.
Updates: We update the Pro plugin regularly, and we guarantee that in your 1-year subscription, you will always get updates to meet with the latest security measures, compatibility with WordPress and get new features.
LiquidPoll Pro Features #
Now here comes the meaty part.
Progress bar and Percentage with Vote Counter #
Besides showing the number of votes on an option, you can also add 4 styles of the progress bar on the options when the visitor is viewing the results.
You can activate these by selecting the poll themes.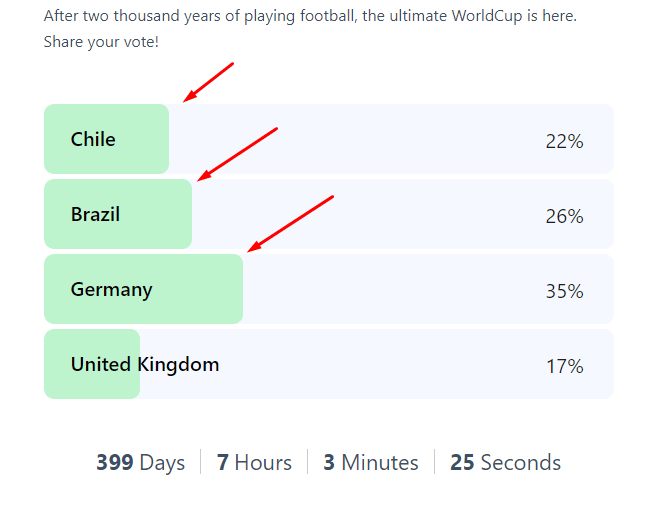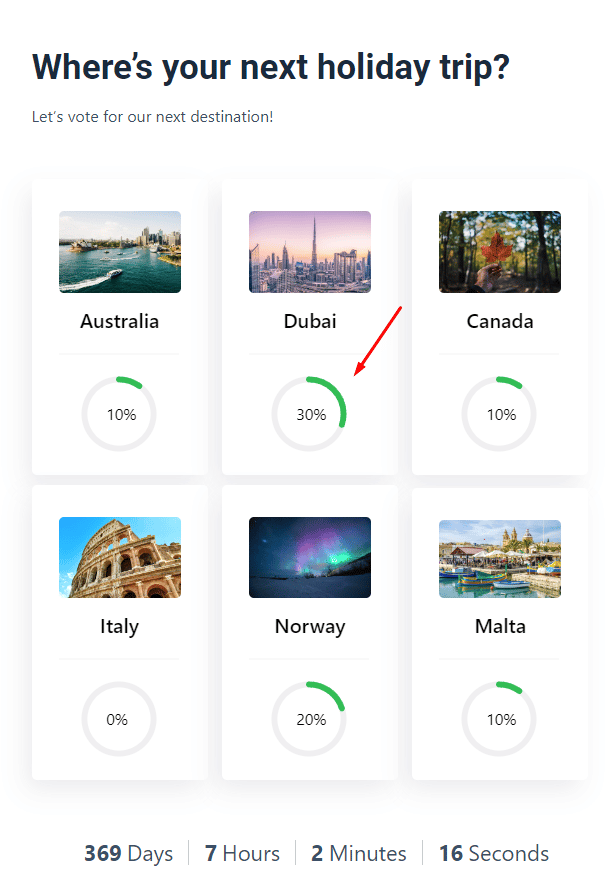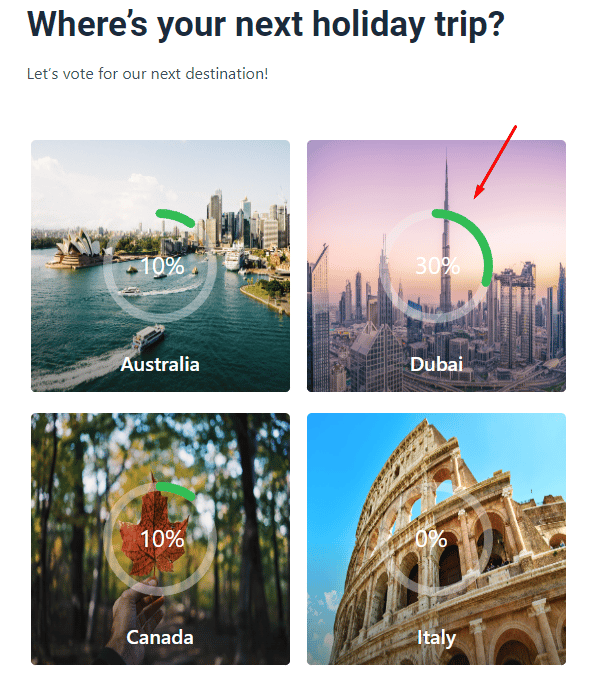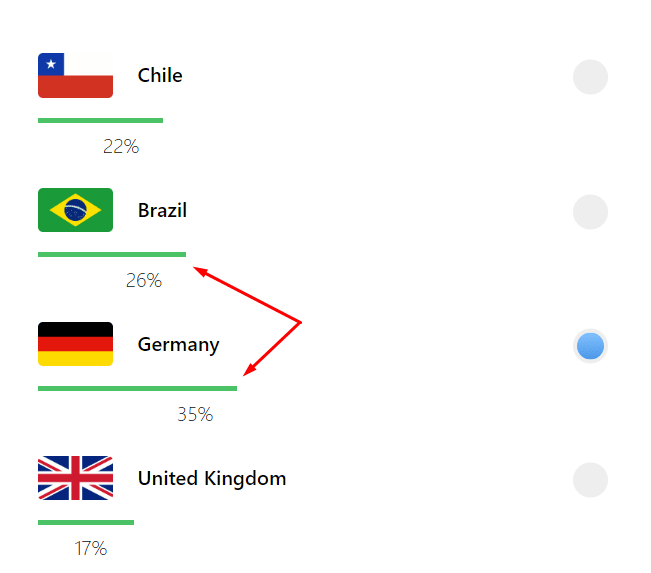 NPS Feedback Forms #
LiqidPoll Pro unlocks fully customizable NPS score-capturing polls with the ability for the user to add comments and advanced themes. In the free version, there is only one theme and limited customization options. In the Pro version, you can also generate reports, which is not present in the free version.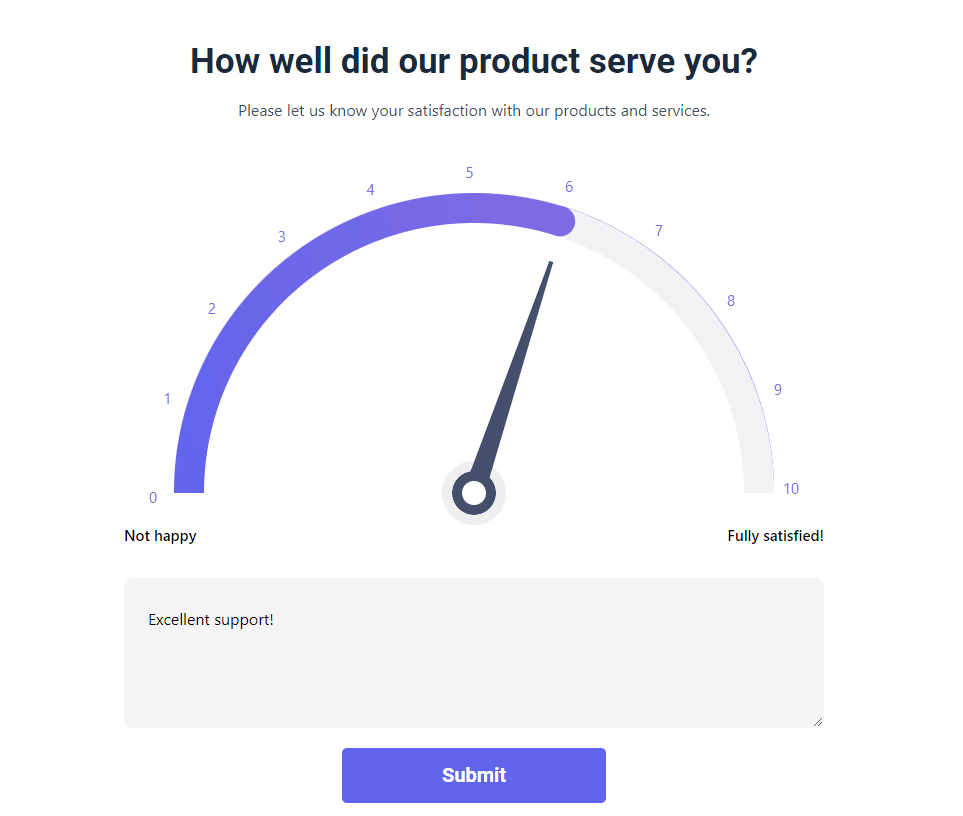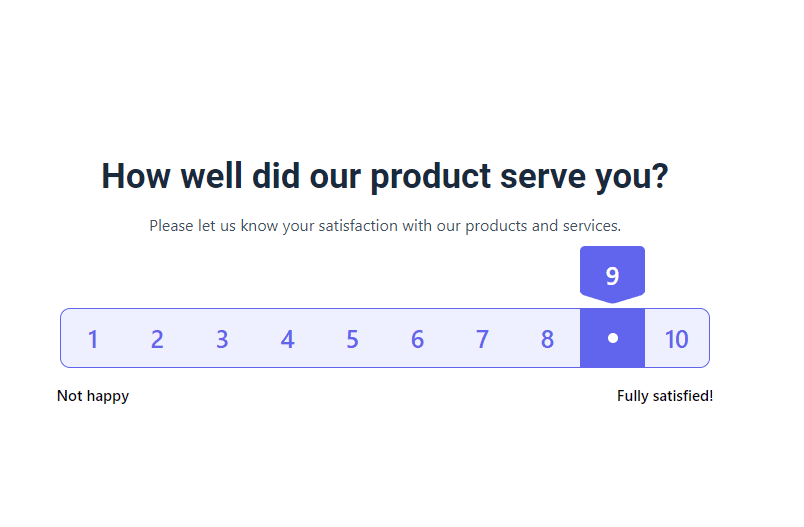 Poll & NPS Themes #
You have only 3 poll themes on the free plugin, but the pro version lets you on 6+ Pro Poll themes with very stylish ways to present your poll options. It also adds 4+ Pro NPS survey themes. These themes allow you to very quickly create and launch polls on your website. You can achieve more than 100+ variations using these themes alongside other customization options.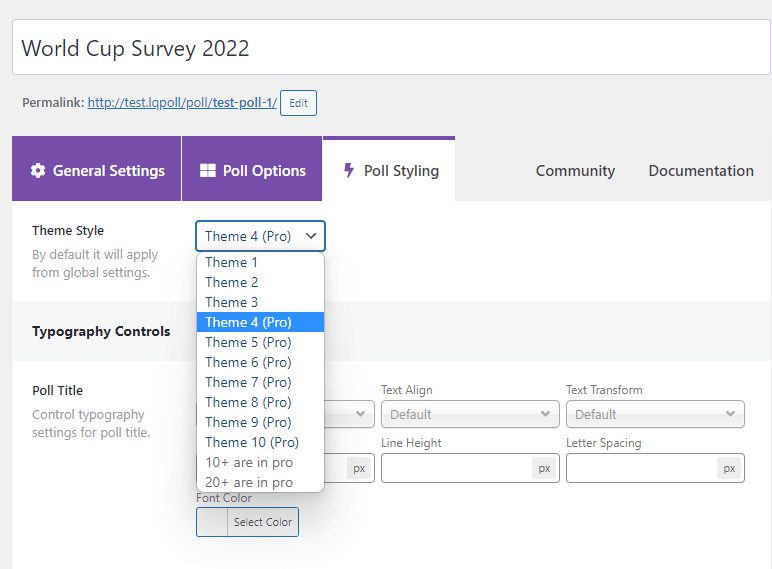 Reporting on Responses #
Reports on polls and surveys are only available in the backend in the Pro version. In the free version, you can only see the results from the front end and how many attempted the poll from the backend.

Fully Unlocked Text and Colour Styles #
This unparalleled editor for typography and colour control enables full customization. Pick any font from the Google Fonts library. This editor even generates a preview in real-time and has a mode switch for users who have enabled dark mode on their browsers.
If you have additional questions, or do you need further assistance please send us a message at [email protected] or start a chat conversation right on this page. We want to keep improving our customer service, but we need your help to do so!