LiquidPoll is undeniably one of the best Poll Plugins for WordPress. As simple as it is, you can easily run it with your WordPress website and enable exciting polls for visitors.
We know LiquidPoll is feature-rich and comes with amazing plugin support. However, before you decide to move forward with LiquidPoll, we suggest you should learn more about other Poll Maker Plugins for WordPress also.
LiquidPoll alternatives will help you decide what's best for you and how our poll-generating plugin differs from others making your journey easier and more interesting.
LiquidPoll Alternatives:
A good Poll Maker plugin must have some values such as: being easy and simple to use, offering easy integration, enabling quick poll insertion with shortcode, and coming with a plain dashboard to manage all the Polls from one single place. (We will discuss this part elaborately later in this article)
The opportunity to customize and add different Poll Types such as NPS/ Reaction Polls also work as a potential factor to decide which Poll Maker is the best choice for you.
Hence, in this part, we will talk about other Poll Maker Plugins for WordPress and what they offer to improve your poll-generating experience. Let's get started.
1) Poll, Survey & Quiz Maker Plugin by Opinion Stage
It is best known for using Premade Templates. Poll, Survey, Quiz Maker is a free WordPress plugin that comes with hundreds of free templates. With this plugin, you can create a List poll, Image poll, Thumbnail poll, Head to head poll, Feedback survey, Satisfaction survey, User experience survey, Website design survey, and different quizzes.
This plugin comes with 100+ free templates. But you can use the CSS override feature to completely match your site and brand. Other features also include: exporting Poll and Survey details to CSV/ XLS files, seamless integration with social networks, email notifications, and lots more.
For a free Poll Maker, Poll, Survey, and Quiz Maker plugin offers a lot of useful features and comes with a responsive interface. Besides being a smart tool for Polls and Quizzes, you can also gather customer insight and feedback on your service without spending a single penny. Check out this tutorial above to learn more about this plugin.
2) WP-Polls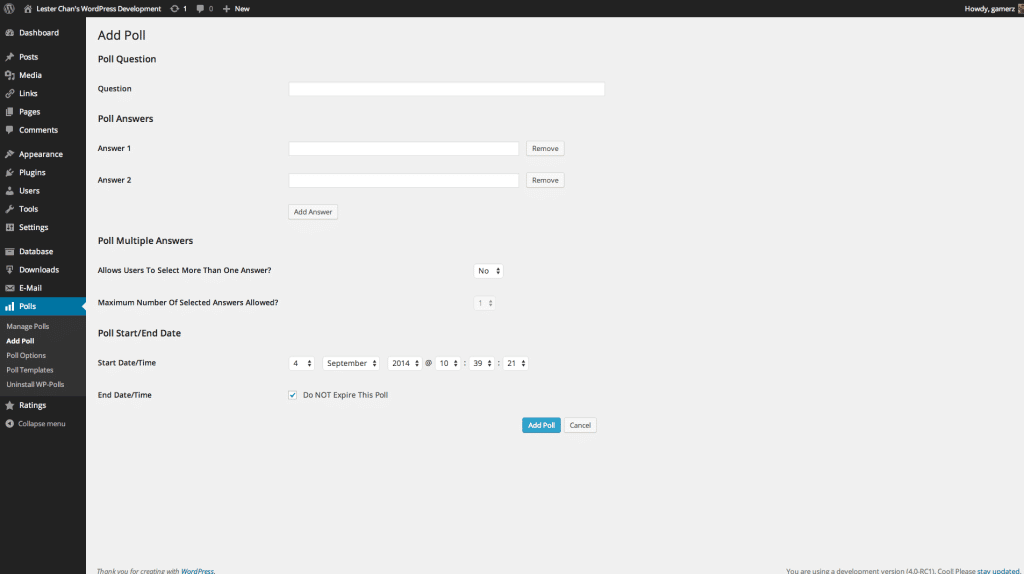 WP-Polls is one of the most popular Poll Maker plugins for WordPress. It is a free WP plugin and is mostly known for this plugin's simplicity. With this plugin, you can seamlessly create and add online polls to posts, pages, or any widget areas of your WordPress website.
This plugin is well-known due to its being highly customizable. Users can customize the polls via templates or custom CSS. Of course, adding custom CSS to your change poll theme would require you to have a basic knowledge of coding.
However, even if this process seems a bit long for you. There are plenty of built-in templates to choose from. Enjoy adding polls with different themes to your WP website. WP-Polls is a perfect plugin to create Polls. However, unlike LiquidPoll, you cannot create NPS or Reaction Polls with this plugin. To learn more about this plugin, visit here.
3) WordPress Survey & Poll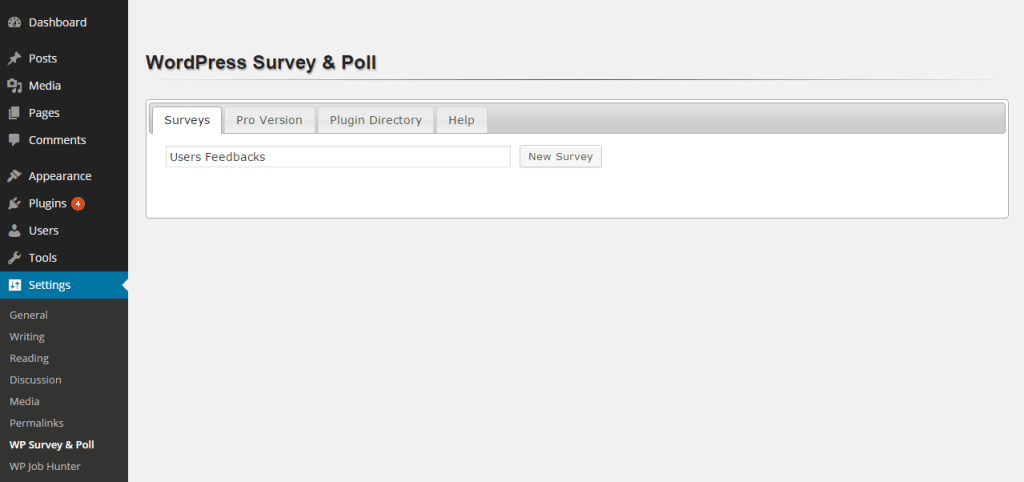 When looking for something advanced in a free package, WordPress Survey & Poll is just the one you are looking for. It is a free WordPress plugin for creating amazing polls and getting customer feedback for your business. Best known for its compatibility, this plugin will help you create amazing Polls and Surveys that get along with any browser.
There are, in fact, 30 animated types that offer you a huge number of display options. This plugin uses cookies for avoiding duplications. Viewers don't have to be logged in to participate in the polls. Therefore, all polls created with WordPress Survey and Poll are anonymous.
You can use a detailed admin panel to design your personalized surveys in a few minutes. You have different customization options like font size and family control, padding, line-height are available. This plugin is also well known for adding a parallax effect and locked screen display to your polls.
4) WPForms
WPForms is best known for collecting public surveys and sharing results publicly. There are over 500K active downloads for this plugin and you can see how it already resumed public impression. It is usually a form builder plugin for WordPress, available in both free and premium packages.
Form types include Contact, Payment, Survey, Newsletter, Registration, and many others. There are over 500 pre-built templates available in WPForms. This is a drag-and-drop builder and no additional coding is needed to run this plugin. To create effective WordPress polls, you only have to drag and drop the form features.
Exclusive features of this plugin are: you can add smart fields like Likert Scale, multiple-choice, star ratings, conditional logic, checkbox list, and other matrix questions. You can attach image options with polls to make them more interesting. Display immediate pie charts, bar graphs, and engaging beautiful real-time polls with WPForms.
5) WP Poll Survey & Voting System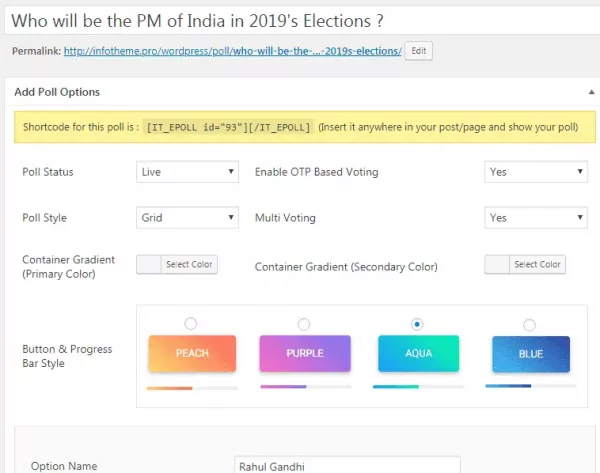 If you are looking for a free voting and poll survey plugin for WordPress, WP Poll Survey and Voting System might be the right pick for you. It is a free poll, survey, and voting plugin and comes with a premium version too. You can create user polls, online voting contests, and user voting contests. You can also insert Polls into blog posts or sites anywhere on your website quickly and flexibly. Because WP Poll Survey & Voting System supports shortcodes, inserting polls or elections anywhere is just child's play.
What makes WP Poll Survey & Voting System different? It offers a unique UI type, lifestyle UI, and grid style UI to improve your poll journey. There are a lot of similarities with LiquidPoll that you can find in this plugin. But not as exclusive as LiquidPoll 😉
You can switch between the interfaces anytime, add images with polls/ votes, cover images, and add several color variants. The resulting dashboard is minimal for every Poll/Vote and you can check them individually. You can also add the Polls widget in the sidebar. When it comes to simplicity, this plugin is best suited both for beginners and professionals. Check out the plugin Demo here.
Ideal Poll Makers Must Have:
You are a complete beginner with Poll Generating Plugins? Have no idea where, to begin with? Or what are some good qualifications your poll maker must have to ensure a fun and effective poll-generating experience?
Let's take a look at some qualities you must look for in a poll-generating plugin. Before you finally decide to ship with a poll-maker, check out this part here:
Easy and Simple Interface: If it takes a lot of time to create polls and engage them on-site, it is time to give it a second thought. A good poll maker must have an easy and simple interface, to begin with. Usually, it shouldn't take more than 2 minutes to create and engage polls/ surveys on your website. If you are having a hard time creating Polls with your plugin, it's time you change it.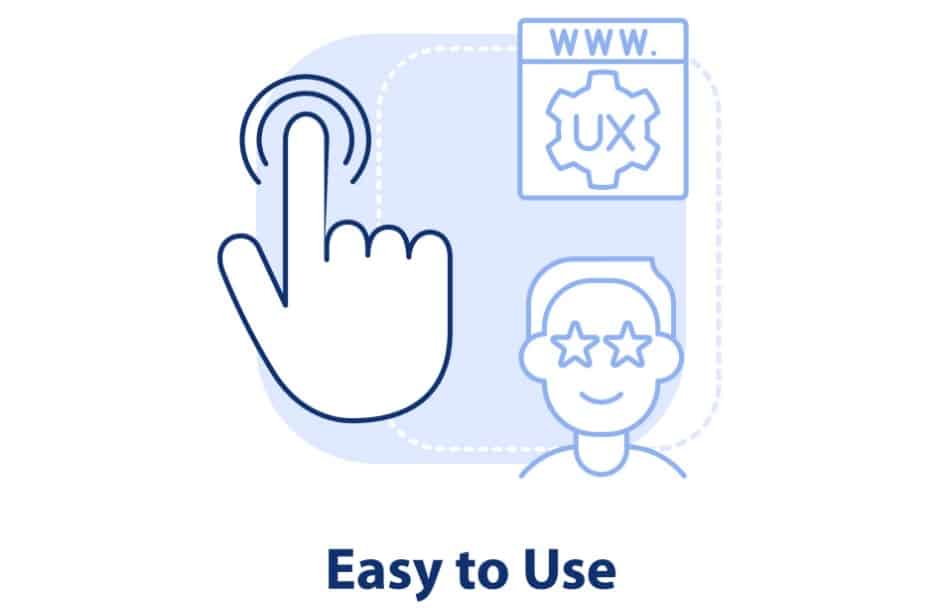 Usable Shortcode: Shortcodes help you to attach Polls/ Surveys/ Votes anywhere on your site easily. Using shortcodes, you can instantly place existing Polls anywhere! Just copy it and go to block editor, select Shortcode, and place the Poll ID. A good Poll generating plugin must enable users to use shortcodes and accelerate the seamless process of creating polls.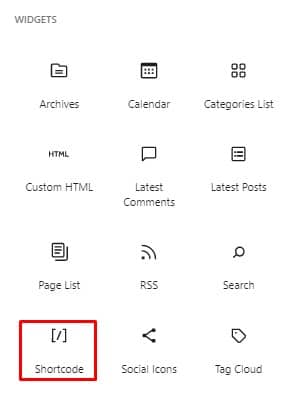 Lightweight Plugin: Is your website getting slower after installing a poll maker plugin? Customers are facing issues to submit and participating in polls. Make sure your poll maker is not lagging down your website speed. An effective poll maker must not mess with your site's performance. This can, in turn, take a toll on customer experience and discourage them easily. Does your poll maker fall into this type?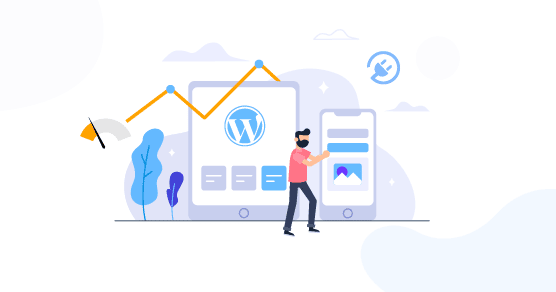 Common Dashboard: There must be a common dashboard to manage all the Polls/ Surveys from one place. This offers you a clean and neat poll management system. Moreover, there should be a Filter option to sort between the poll types. This will save you time and you can easily get the results for any desired Poll/ Survey. You can check on poll results, and performance and drag other quick information from here. So, make sure your Poll Maker comes with a common poll management dashboard.


Visual Poll Results: Make sure poll/ survey results can be viewed graphically. Graphs and charts improve visual impressions and help you figure out how each poll is performing. Visually prepared results allow us to get a quick idea about each poll and get the results in mind. You can get instant ideas about which polls are performing better than others and why. Learn more about customer segments for each poll as well.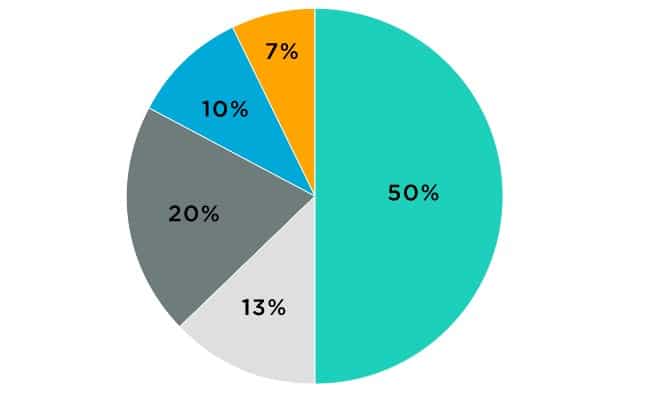 Poll Types: We have mentioned several plugins in this article. Many of them come with different poll types such as quizzes, votes, forms, surveys, feedback, and reaction polls. The more variety you can add with polls, your audience will be impressed. Also, you can have polls that can serve different purposes at the same time. Hence, ensure your poll maker can create polls more than only one type.
Poll Widgets: Some poll makers come with integrated poll widgets. This is an exclusive feature and makes the process of poll generation way much easier. Poll widgets ensure drag-and-drop poll features which you can use with the Elementor Blocks. It is fast, fun, and open for more customization. Only a few poll-generating plugins like LiquidPoll come with this feature. Hence, make sure it happens rightly.
Export Poll Reports: Good poll generator plugins must have a standard method to export poll reports. You should be able to filter the reports and export as you wish. Most of the plugins have this feature enabled. But not all of them! Hence, make sure your poll-generating plugin has this useful feature to analyze reports and create future polls accordingly.
Does LiquidPoll Have Ideal Poll Features?
LiquidPoll is one of the easiest poll-generating plugins for your WordPress site. It is available both in free and paid versions. People who are okay with minimum poll types are good to go with LiquidPoll Free. However, to unlock a variety of poll options and features, we highly recommend you go with LiquidPoll Pro.
Does LiquidPoll have what it takes to be a good poll maker? Here are some exclusive features of LiquidPoll. Check them out and decide for yourself.
Easy Poll Generation: LiquidPoll is a simple and easy-to-manage plugin. Download the free version from wordpress.org. Using LiquidPoll is extremely easier. Besides, there are official docs to help you get started with LiquidPoll. If followed correctly, you can create your polls and surveys with LiquidPoll in only 2 minutes.
Modern Themes & Design: With LiquidPoll Pro, you have 12 Pro Themes for Poll (20+ are coming), 5 NPS Survey Themes (10+ are coming), and 3 Premium Reaction Themes (3+ are coming soon). However, the number is not the same with LiquidPoll Free. With LiquidPoll Free, 4+ Poll themes, and 1 NPS Survey theme.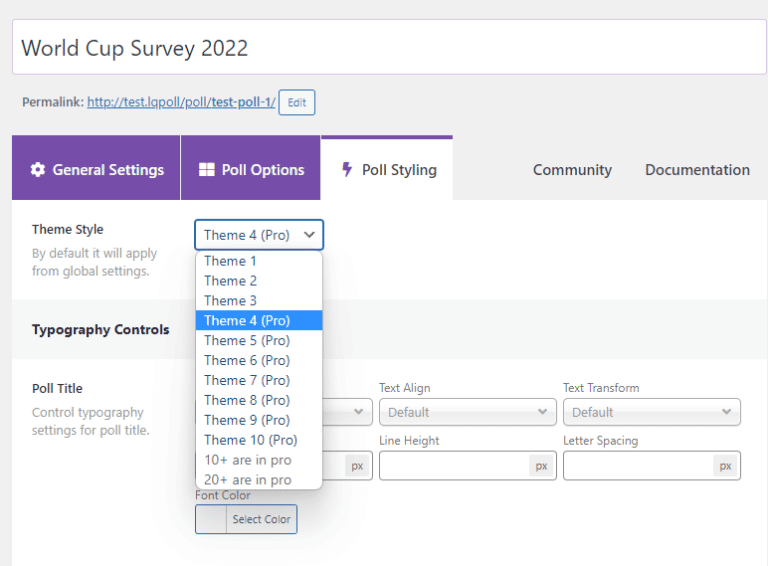 NPS Survey: LiquidPoll is the only poll-generating plugin to offer NPS surveys. NPS aka Net Promoter Score is an effective way to measure customer feedback and improve customer experience. With LiquidPoll, you can create and attach NPS surveys to your website, blogs, or anywhere.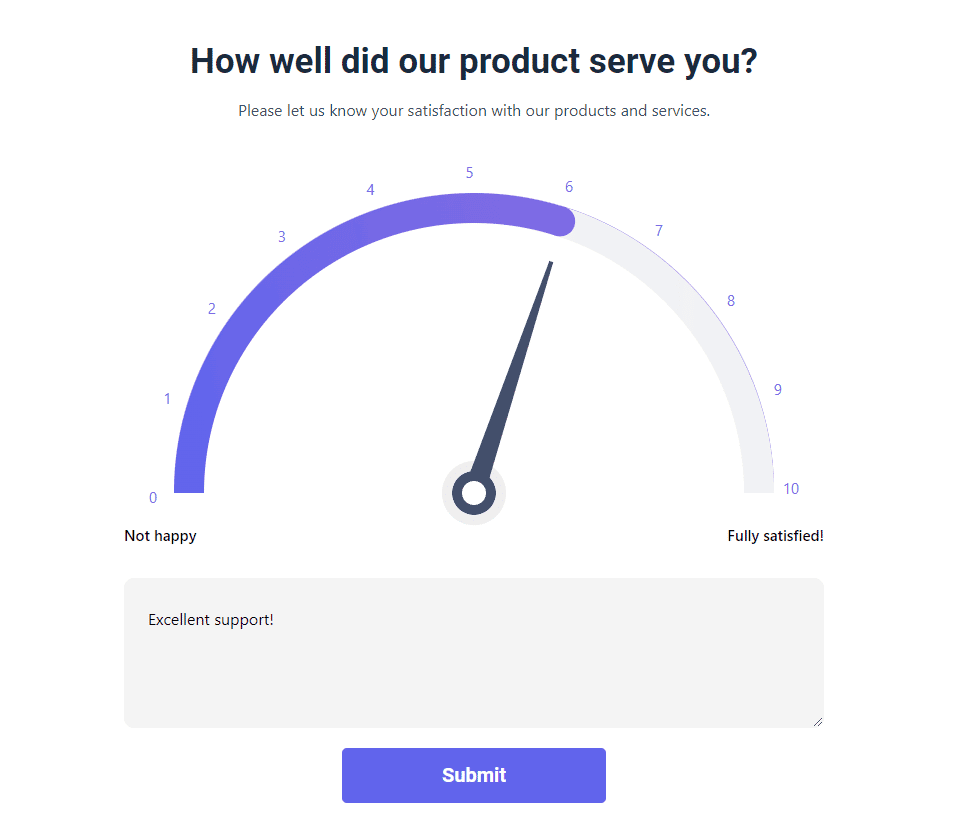 Reaction Polls: LiquidPoll also comes with this advanced feature where you can create Reaction Polls for your website. Reaction Polls are fun and easy to engage. Emojis are super engaging for anyone. They are interesting and funny to act on. With LiquidPoll Pro, you can create Reaction Polls just like any other regular Polls or Surveys. It takes only a few minutes to create Reaction Polls. With LiquidPoll Prot, you have floating reaction polls that will appear at the sidebar of the page floating as visitors scroll.

Export Reports in CSV: With LiquidPoll Pro, you can view and export results in CSV format. This enables saving data for a certain time. You can use them later to analyze data and take action accordingly. However, this feature is not available in LiquidPoll Free. In the free version, you can only view poll results.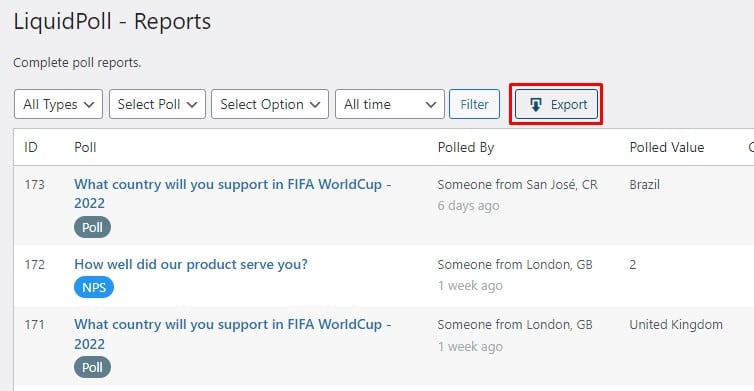 Elementor Widgets: This is an advanced feature. Other poll-generating plugins merely offer this exclusive widget option. However, with LiquidPoll you can use the Elementor Widget for Polls, Surveys and Reaction Polls as well. You can use this drag-and-drop feature to manage and personalize all the polls from one place. This is a newly introduced feature for LiquidPoll and is available both in the free and premium versions.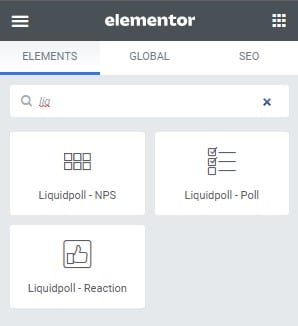 Graphical Poll Representation: With LiquidPoll, you have a graphical poll representation for every poll. Preview poll results with pie charts. Get segmented results on how many people have participated in the surveys/ polls/ reaction theme and improve poll performance. You can get the graphical reports from Settings> Reports of the plugin dashboard.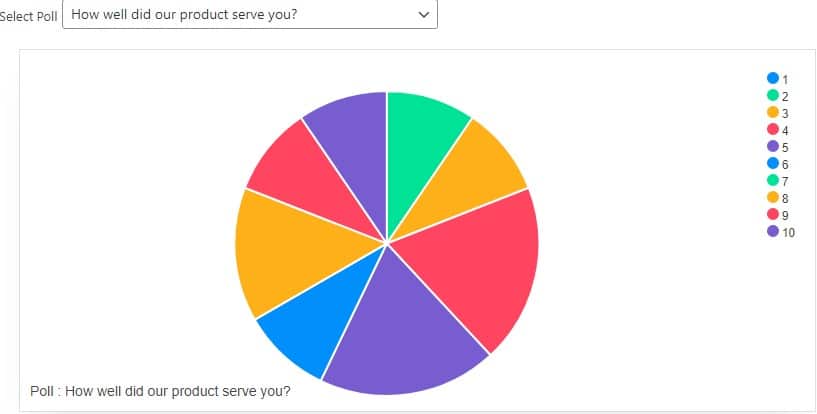 Usable Shortcodes: LiquidPoll ensures you can use shortcodes anywhere to attach the polls. Every Poll/ NPS/ Reaction Polls have its Poll ID. You can use these poll ids as shortcodes and insert them anywhere on your website. With LiquidPoll, you can have a seamless and smooth poll-generating experience.
Color and Typography Control: With LiquidPoll, you will enjoy the ultimate freedom with color and typography control. From font customization to text color and typography control, there is nothing you can't personalize with LiquidPoll.
Some other Poll Makers also offer customization features for LiquidPoll. However, with the magnitude of customization, you can personalize polls here, it is remarkable.
Final Pick:
In this article, we have reviewed five of the most popular poll/quiz/ survey/ form plugins for WordPress. We have also highlighted the important features that a poll maker must have to ensure a smooth poll experience.

So, what's your final catch on the poll-generating plugin after going through this article? Do let us know here. For more and to get official support from our experts, leave a message here.
Which Poll Generating Plugin Do You Like Most?